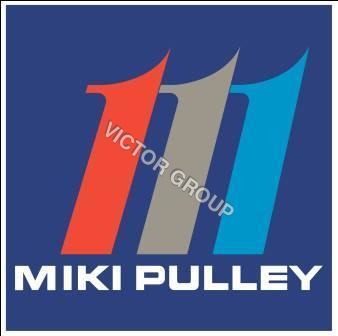 Jaw Couplings
Product Description
Being a prestigious business organization, it is our prime motto to supply a huge range of Jaw Couplings. These couplings transmit torque while damping system vibrations, which protects machine components from damage. Our Jaw Couplings are made at our vendors' state of the art machining facility in compliance with international quality standards, using best quality materials. We lay prime emphasis on the packaging of these Couplings to ensure safe delivery.
Features:
Simplified structure
High torque transmission
Durable design
Further Details:

Jaw Couplings with a Simplified Structure

Power is transferred by the polyurethane elastomer with the elastic force of rubber, which has superior vibration and shock

absorbability. High torque transmission that is more than double that of conventional mikipulley jaw couplings is achieved

by pursuing the optimal shape.

Although it is a high transmission torque, misalignment reaction force has been significantly reduced by undercuts of the

inner diameter side.

While use with no backlash is available by a design allowing preliminary compression (ALS-R ALS-Y), the couplings can

be used for the target shaft or bearing with damage-free.

Also, the couplings are compliant with the EU Restriction of Hazardous Substances Directive, RoHS Direcctive, that

prohibits six hazardous materials such as mercury, lead, and others.