Variable Speed Drive- Zero-Max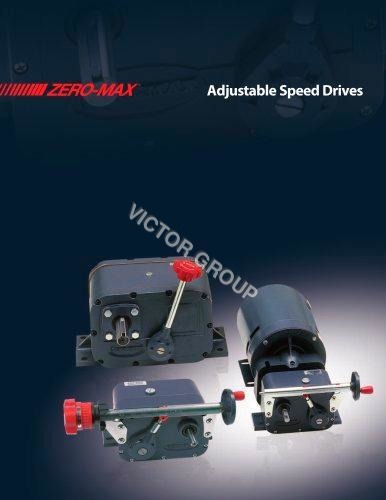 Variable Speed Drive- Zero-Max
Product Description
We take enormous pride to commence ourselves as a renowned supplier of Variable Speed Drive. These drives are precisely designed at our vendors' state of the art machining facility using top quality materials and modern technology. Our Variable Speed Drive runs electric motors installed in various machines by varying the frequency and voltage supplied to them. Furthermore, to attain maximum satisfaction of the patron, our range is delivered to their destination in stipulated period of time.
Features:
Easy to install
Durable service life
Less power consumption
Further Details:

Variable Speed Drives
Zero-Max drives are mechanical adjustable speed drives. Five sizes provide constant torque of 1.3Nm to 22.5Nm (12"lbs to 200"lbs) throughout the speed range. The speed range is infinitely adjustable from 0 to 1/4 of the input speed under full rated load . This is generally stated as 0-320 RPM under full rated load assuming an input of 1440 RPM.
For lower speed/higher torque applications, some Zero-Max Drives are available with in-line or right angle gearheads. They may be connected to any rotating power source up to 2000 RPM. Speed adjustments are easily made by moving a lever control through an arc or turning the handwheel of a screw type control. In either case, precise speed control settings are possible.